Every month we have an article in the Christ Church Pennington Parish Magazine.
Below you can read our most recent contribution!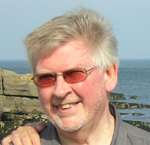 On Sunday 17th June Eric White announced that he would be stepping down as Senior Pastor of Sports Village Church in September.
Quote from Eric:
"SVC has been my life for the last 12 years and it has been by far the best and most enjoyable time of my ministry so you can imagine the emotional turmoil I am going through. Please pray for me.
I will still be one of the SVC leaders, I will still be attending our Sunday services and preaching occasionally so it is not goodbye 🙂 In fact, on the surface, not a lot will change!
I am sure you will be pleased that John Bennett will be taking over my role and will have the title Lead Pastor. The feeling from yesterday is that SVC will be in good hands so please support and pray for John as you have done for me.
John has agreed that I should have the title of Founding Pastor in recognition of my work in setting up SVC.
In September SVC will come to the end of its first decade of ministry and will enter its second decade – a time to look for new horizons, new challenges and, yes, a fresh exciting vision for the future.
Thanks to all at SVC who have made my life an exciting and worthwhile adventure.
God is good"
SVC meet in the Harriers Building on Leigh Sports Village, Sunday afternoons, starting at 4:30pm  www.sportsvillagechurch.com