Every month we have an article in the Christ Church Pennington Parish Magazine.
Below you can read our most recent contribution!

Margaret Brown
10th May 1957 to 22nd April 2018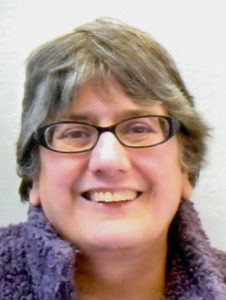 On 11th May 2018 at Howe Bridge Crematorium members of SVC joined together with family & other friends to say goodbye to our very lovely Margaret.
Although she had only been part of SVC for less than 2 years, the impact she had was incredible.  She loved, she cared, she gave, her preaching was knowledgeable and insightful, she had a cheeky sense of humour, young and old loved her alike and most of all she loved God – a joy that just shined through her in all circumstances. We have heard many stories since her untimely death about her kindness and it was lovely to hear from her 2 sisters and friend during the service of how Margaret really has always been Margaret.
The room was packed out of people wanting to say one last goodbye and Eric led a beautiful service.  Fittingly the last song, chosen by SVC, was My Lighthouse.  Everyone sang their hearts out as we pictured Margaret dancing on a Sunday afternoon at church as she always did.  Such a hard day but as we grieved our loss we also celebrated the life of a wonderful lady who we know is now in heaven, at home – as Eric said getting answers to all the questions no one else could answer, and although she will no longer be dancing with us on a Sunday afternoon, she will be dancing with the angels instead 🙂
SVC gave the family a book of condolence that many members of our church family had signed as a keepsake of our love for their daughter/sister.  Phil Isherwood turned this into a reflection which he read out during the service.  A beautiful insight of how much we loved and will miss Margaret:
A 'Secret Ninja Angel' so ready to bless people.
You listened so well and gave so freely, so quietly.
Your words of inspiration into our lives –
Just talking for hours in Costa Coffee
Your gentle ways of service from the heart.
To meet you, I know what grace looks like.
You made me feel so welcome. You really cared.
You took me to the cinema. I have kept the ticket.
I will miss this Godly woman – a mother, a sister,
A grandmother figure. The children loved you so.
My friend – beautiful, caring, kind, selfless, humble.
There's such a 'Margaret shaped hole' in our lives.
There through the sad times and the good times.
Thank you for your gifts to me, especially my bible.
You had so much more to give, to adults and children.
So thoughtful and loving – you stole our hearts.
We'll miss your smiles, your marvelous preaching.
A blessing and a comfort. You gave the greatest hugs!
Thank you for the sun cream that morning. I really felt
I had so much more to learn from you, dear Margaret.
God brought you to us. Together we cooked and ate
Latvian beetroot soup. Your faith encourages me still.
Goodbye my lovely friend, I will miss you incredibly.
I still remember carrying all your study books in boxes.
Life coach, prayer partner, beautiful voice, generous and
Christ-like character. You have a special place in our hearts.
You made life richer – Margaret you taught us so much,
Revealed the sheer joy of having God in our lives.
In the most careful silence I think of the presence you had.
The look of the wisest owl, your gentle, knowing gaze.
In so many ways you carried the grace and wisdom of Jesus.
Being together in prayer as wisdom brings quiet to the soul.
Margaret would pray, almost beginning with tender laughter,
So joyful to be entering the presence of her 'Heavenly Dad'.
Xxxx
SVC meet in the Harriers Building on Leigh Sports Village, Sunday afternoons, starting at 4:30pm  www.sportsvillagechurch.com