Dates for your Diary
December
You can view/download our On Track Newsletter – DECEMBER Edition for a full breakdown of what we're up-to this month!
Sunday 16th – SVC Nativity, always a brilliant mix of fun and worship. Hope to see you there.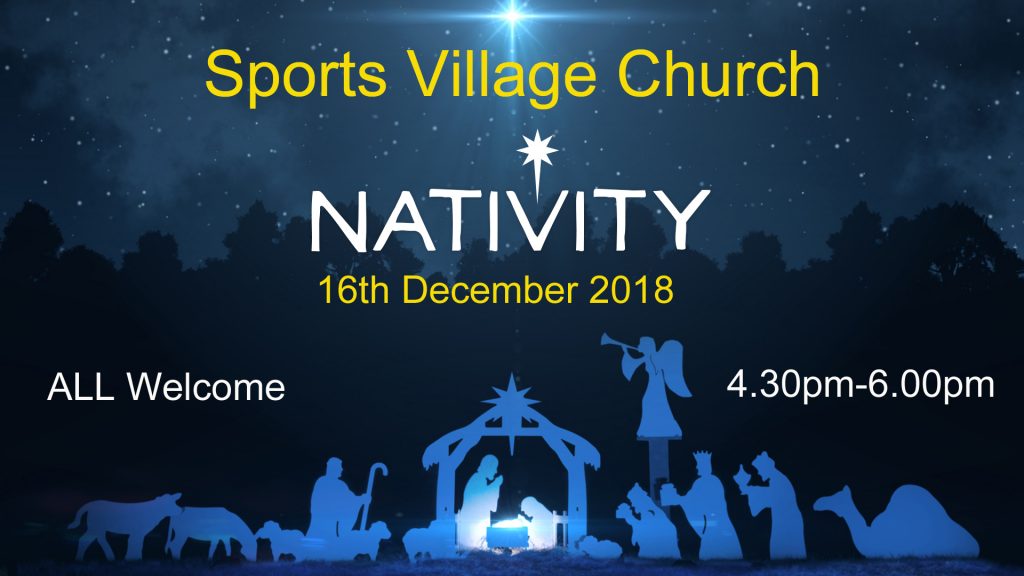 Sunday 23rd – Carol Praise Party! A great time of carols and fun.
Sunday 30th – SVC Church Walk. No service, we'll instead be taking a stroll around Pennington Flash, ending with a meal and a chat!
---
News
CAP Press Release – 'The CAP Saviours' BBC2 Documentary – Friday 5th October 9pm BBC2
Meet the Leigh woman about to star in new BBC documentary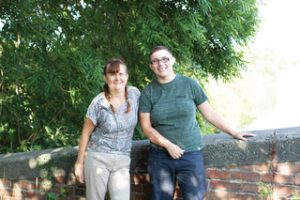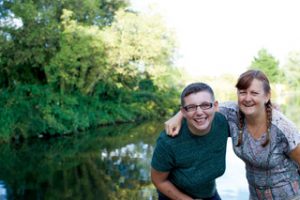 BBC2 is set to screen a one-hour programme called The Debt Saviours showing how people in poverty are being helped by charity Christians Against Poverty. The programme, broadcast at 9pm on Friday, October 5, follows several people suffering in poverty–including Holly Pelham, 25, from Leigh.
Following a childhood in care and a relationship breakdown, we meet Holly in fear of bailiffs and a possible prison sentence due to unpaid council tax. She is visited in her home by Helen Bolton, the Centre Manager of the Leigh CAP Debt Centre, run in partnership with Sports Village Church.
"As soon as Helen arrived, I practically threw the letters at her," said Holly. "I was shaking. Helen was absolutely brilliant – we clicked straight away. 'I grew up in care and, at 17, I was put in a flat and left to figure out all the bills on my own. The debt started after I'd been living with my ex-partner. I thought she'd been paying the council tax, but she hadn't. I soon started getting letters saying I owed hundreds in council tax. Bailiffs were knocking on the door, threatening a warrant for my arrest. I was so scared – I rarely left the house. I'd always have the curtains closed, the door would be locked."
While Sports Village Church began to support Holly, her debts and budget were tackled by the team of more than 300 staff at CAP's head office in Bradford.
Viewers will see the moving moment when Holly is told she has become debt free.
"When I went debt free, I felt like I'd lifted off the floor. I cried because I knew it was all over. Before, it felt like there was a tonne of bricks on my shoulders but now I feel light."
While her income is still small – she is looking for work – life has improved dramatically for Holly who says she is always out and about, not hiding any more or feeling afraid. She has also become a regular at Sports Village Church where she is enjoying being part of the community.
"When I first walked in, it was dead friendly. I actually liked it! It felt like one big family and I got baptised this year on July 1."
Helen says "When I first met Holly she was scared, lonely and depressed, her self-esteem was at rock bottom. I told her how she would be welcomed at my church and was thrilled when a couple of weeks later she asked to come along. Now I love to see her smiling face every week and laugh with her. My prayer for her now is that she can find fulfilling work."
If you are struggling with your debts and don't know what to do please call the CAP free phone number 0800 328 0006 to arrange a visit from Helen or visit www.capuk.org
24th April – It is with great sadness to inform you that our dear friend and true servant of the Lord, Margaret Brown has died. We deeply mourn the loss of her wonderful friendship, encouragement and support, yet we celebrate that she is now in the loving arms of her Savior God, where one day we will meet again!
February 2018
Sports Village Church (SVC) is featured in the February edition of Crux, the Manchester Diocese magazine. The article is on page 13 under the heading "A Different Kind of Church"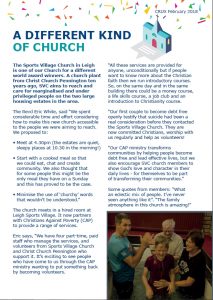 We are trying to get some copies but in the meantime you can also see the online pdf version at
https://www.manchester.anglican.org/documents/crux-feb-18/
So thanks to everyone for making SVC a different kind of church! Eric.