Dates for your Diary
January
HAPPY NEW YEAR 2020!
You can view/download our Sports Village Church Newsletter – January Edition for a full breakdown of what we're up-to at the start of the New Year!
Sunday Services: (why not lookup the bible passages before each meeting!)
5th Jan – Isaiah 53 (communion)
12th Jan – Special guests AYF band from Uganda will host our meeting!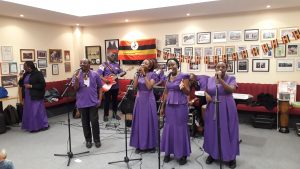 19th Jan – Luke 17: 11-19
26th Jan – Luke 17: 20-21
Other dates:-
The prayer course – starts 7th Jan
Prayer Brewin' – 11th Jan @ 9am (8.45 for a brew) @ John & Simone's home
Life Skills – starts 17th Jan @ 12.30pm
Life explored – starts 20th Jan @ 12pm
---
News
Our 2020 focus is from Galations 20:2